Eagle Brand Rice
Eagle Brand Thai Fragrant Rice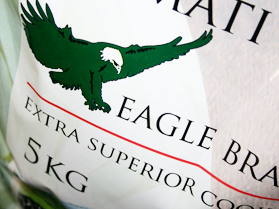 Our Eagle Thai Fragrant Rice range has a leading position within the UK ethnic grocery market and is renowned for its taste and aroma. Our paddy is selected from only the finest paddy fields in Thailand and consistency of quality is guaranteed through our stringent quality assurance measures. The Eagle brand range of Thai Fragrant Rice consist of the following varieties;
Thai Hom Mali Rice- Hom Mali is the registered trademark for Thailand's fragrant rice, formerly known as Jasmine rice. Eagle Thai fragrant rice carries the stamp of quality assurance issued by the Thai Government.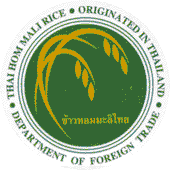 Other varieties of Eagle Thai Fragrant rice include Broken and glutinous. All varieties are packaged in a multiple of sizes from 1kg - 25kg.
Eagle Brand Basmati Rice
Eagle Brand Basmati Rice is cultivated in the foothills of the Himalayas. The particular soil and climate of this region is thought to account for Basmati's unique taste and texture. The word "Basmati" means "the fragrant one" in Hindi and is rightly considered by rice lovers around the world to be the prince of rice, among 1400 varieties of rice available in the world.
Basmati has a fine aromatic flavor and the grains are long and slender. The grain is aged for a certain period of time to enhance its distinctive aroma. Basmati is excellent in almost any savory rice dish and is perfect for countless rice recipes across the globe. It is a food that feeds half the population of the world. Eagle Brand Basmati is available in a variety of sizes from 1kg - 20kg.